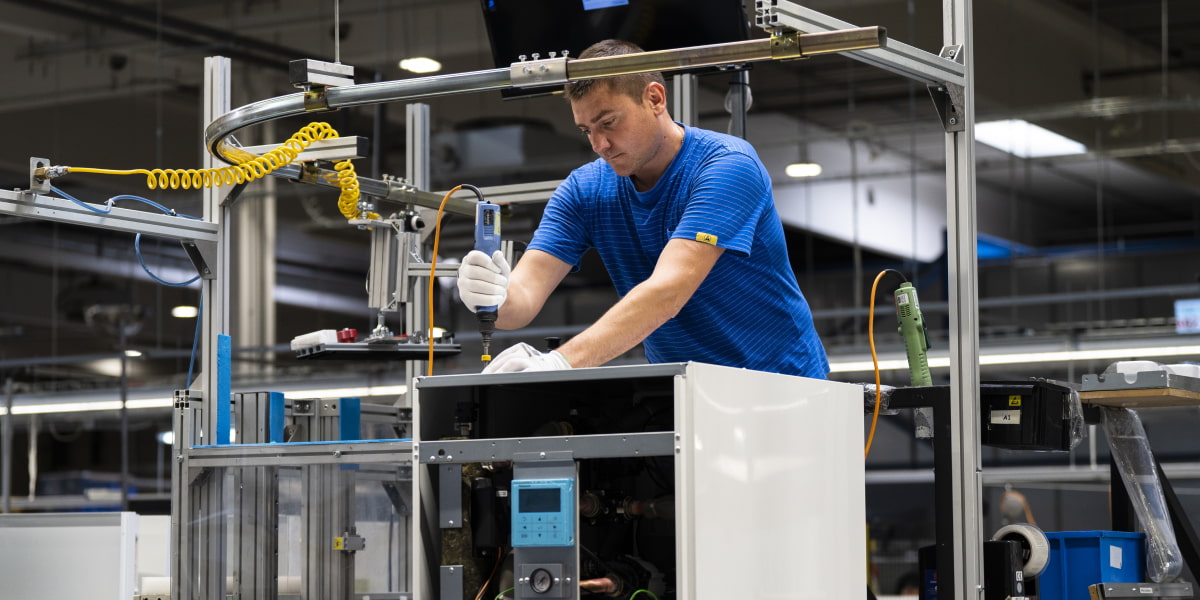 We are a manufacturer of OLED and LCD television sets, Blu-ray players, and heat pumps.
Come to work at Panasonic and join our team of professionals. You will work with revolutionary technologies in a modern, innovative environment where everyone matters.
Career at Panasonic
Play video (2:46 minutes)
We create a better world
History of Panasonic in Pilsen
Our beginnings in Pilsen date back to 1996 when Panasonic was one of the first Japanese companies to invest in the Czech Republic.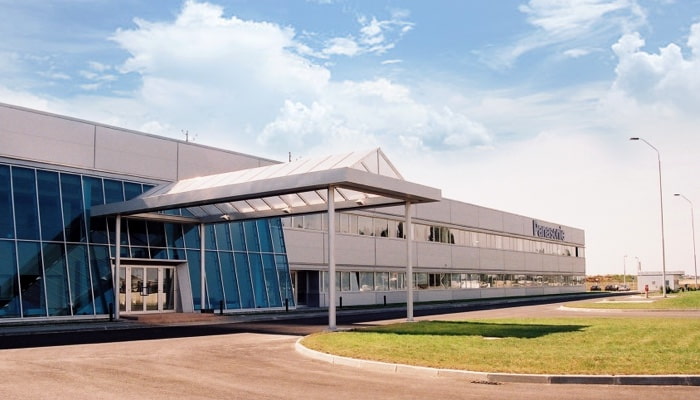 Panasonic first used the Pilsen facility to manufacture televisions with a vacuum screen (CRT) before switching to the production of plasma TV sets (PDP). Our plant currently manufactures televisions with LCD screens. In 2015, we complemented the portfolio of OLED televisions by Blu-ray players and recorders. To date, the Panasonic factory in Pilsen has manufactured more than 37 million television sets. Heat pumps were added to our product line in September 2018. The facility presently provides jobs to over 1,000 employees.
What you might not know...
Panasonic has pioneered such technologies as plasma televisions, memory cards, and 3D imaging.
Recently, we were the first in the world to introduce 4K Blu-ray players and recorders.
We are second to none in Toughbook and Toughpad heavy-duty computers and tablets…
…as well in lithium batteries for storing electric power for automotive and other applications.
Join us
Department
Panasonic has 12 departments that offer interesting jobs and a friendly workplace atmosphere.
Production Technology

We continue to improve, develop, and upgrade our production technology.

Logistics and Warehousing

We manage all facets of material supply to ensure uninterrupted production.

Customer Service

We perform simulations of problems likely to be encounterd by customers in order to prevent them.

Procurement Department

We make sure that components in optimum quantities are available for production needs.

Finance Department

We are responsible for all facets of accounting, treasury, controlling, and reporting.

Human Resources and Administration Department

Our job is to provide Panasonic employees with excellent working conditions.

Information Technology

We provide the business process technical support across the company.

Quality Management Department

We oversee the quality of input and output products and processes.

Production Technology Department

We implement innovations and work toward the automation of the production process.

Technology Department

We oversee the development and testing of new products

Planning Department

We implement new production projects devised at the Japanese or European headquarters.

Heat Pump Department

We oversee the complex heat pump manufacturing technology.
Contact us
Write to us, we want to hear from you.
Address
Panasonic AVC Networks Czech, s.r.o.
U Panasoniku 1068/1
301 00 Plzeň - Skvrňany
Česká republika